Live chat customer support allows brands to interact with customers quickly while ensuring multitasking. It is one of the best communication tools to support online businesses. Many companies use chat systems just as a way to communicate with customers; however, your brand can also boost its revenue with its help. 
Chat support is a versatile tool that companies can utilize productively for rewarding outcomes. So to help SMEs as well as established brands improve their profits, we will break down a few practices. So let's not waste any more seconds and dive deep into this blog.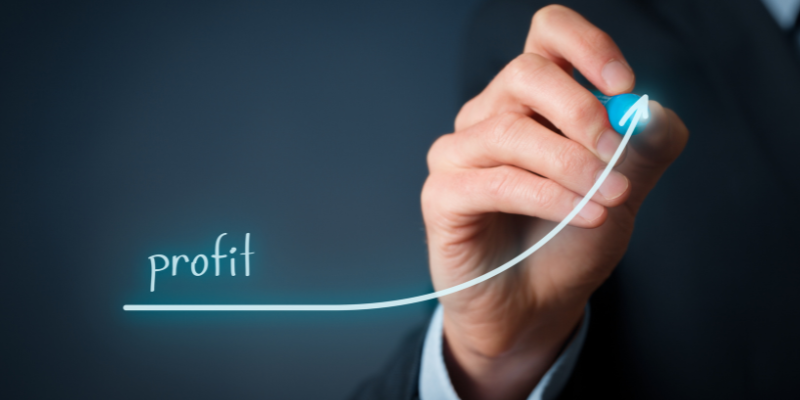 7 Best Live Chat Customer Support Practices: 
Choose a Proactive than Reactive Approach

Learn Chat Etiquette for Complete CX

Draft Response Templates

Personalize Your Chat with Brand Style

Employ Real Chat Agents

Communicate with Customers Honestly

Implement KPIs for Optimized Results
1. Choose a Proactive than Reactive Approach: 
Chat agents have to understand the art of acting proactively. Given the advancement, no customer is willing to wait for issue resolution, and your brand has to provide fast solutions for effective results. How can you do this? Simply having the best chat reps on board.
The basic feature is to communicate with prospects or consumers for assistance. For instance, when you see a person stuck on the checkout page, your team can pop up with help. This shows that your brand cares about its customers.
Some live chat support services also reduce the hassle with automated replies. However, you do not need to sound robotic and perform smart targeting in order to come off helpful and natural. Smart targeting assists in evaluating user interest through AI. You come across various customers, which include recurring consumers, prospects, hesitant buyers, etc. So, a proactive approach will encourage your customer base to use live chat frequently.
2. Learn Chat Etiquette for Complete CX: 
The main purpose of using chat is to ensure seamless communication between a brand and a customer. Do not make it complex by using fancy vocabulary or technical words. Your live chat customer support team should have a set pattern to follow to make sure everyone is on the same line.
People use chat support with some expectations, and your team should sound friendly with an empathetic tone to resolve customer issues. Keeping your calm and avoiding negative phrases will present you in a professional light. In addition, accepting your faults also adds to making the customer experience better. So apologize for the inconvenience and handle them calmly. Even after fixing the issue, ask if they need help with something else.
Outsource live chat support to manage your business more efficiently. Outsourced agents increase your retention rate while meeting your key goals. They are trained to deal with customers and improve the CX. So you do not need to fret about anything as these remote employees will increase your business for you.
3. Draft Response Templates: 
Another way to improve the live chat customer support is to utilize pre-written responses. These are helpful in making your interaction faster while maintaining the chat quality. You can use these drafted replies in multiple ways. For instance, some will help your team to use canned responses via a shortcut key or provide agents with a drop-down menu to search for the templates easily.
On top of that, teams can also automate greetings, apologies, or goodbyes to avoid redundancy. To illustrate that, send a canned text like, "We are sorry for the inconvenience and will resolve your issues as soon as possible" to an irate user.
Similarly, your agents can also send a feedback request. Live chat outsourcing is one way to have real humans on board to provide real-time assistance to your customers. As a result, not only do you save money but also time for key business functions.
4. Personalize Your Chat with Brand Style: 
Not only using proper grammar and punctuation will show your professionalism, but conversing in line with your brand style is also important. Speaking to a customer fluently with attention to the rules poses your brand positively.
Your workforce must customize the chat while staying true to your brand value. For instance, use a casual tone when dealing in the eCommerce industry or a professional, serious manner when working in a legal firm. So, keeping in line with your brand image is crucial for building trust.  
5. Employ Real Chat Agents: 
Using bots or automated messages will not always help. Therefore, hiring live agents who know how to handle the situation in real-time is what lays the foundation of customer trust. Chatbots can't understand human emotions and empathize with consumers. So, having friendly and polite employees on the live chat customer support team is important.
Agents should also take note of using too formal as well as judgmental tones. If you want to connect with customers on a more understanding level, use a professional image. So do not always use canned responses and let real humans handle most of your customers. Knowing the difference between when to use templates or real humans is what will decide your brand's fate.
6. Communicate with Customers Honestly: 
One of the major benefits of using chat services is that brands can also handle concurrency. However, using multiple clients simultaneously might not be in your best interest. Further, customers do not like to wait, especially when the waiting period is not defined. This is one of the cases when you need to be honest with your customers.
Your brand will experience consumer overflow, which will put many on hold. So, instead of avoiding them, inform them about the waiting time. This helps you ease the frustration among them by staying honest. Lying will not help you in any way and can cause adverse effects in the future. This is where you can let them know with automated texts.
7. Implement KPIs for Optimized Results: 
Every brand needs to optimize its support team, and the best method is to use KPIs. Tracking your reps is one thing but quantifying them is another. This is what you need to improve the overall performance. In order to do this, setting your key performance indicators will greatly help assess the impact of your live chat customer support.
What is a better way to do so? Analyzing your performance in the form of stats and numbers will show where you are succeeding and where your team is lacking. Then, you can fill the gap by improving your support operations by evaluating your team. In addition, probing the critical elements that are adversely affecting your conversion rate through KPIs will allow you to come up with practical solutions. That is why KPIs are one of the best ways to ensure optimized results along with added parameters.
Boost Your Profits with Live Chat Customer Support: 
Using chat support more than a communication tool will maximize your revenue by a huge margin. Outsourcing is the best option to make sure your brand experiences better profits. However, this might become challenging without a reliable support partner. That is why Outsource Live Chats (OLC) is the best in business for a dramatic revenue surge.
Our agents firstly stay online round the clock to serve every prospect and current consumer. In addition, given the expanding market, we also offer services in multiple languages. Our personalized chat support solutions are what set your brand apart. So try our trial version today and discover what you are getting. Get in touch with our experts to convert those prospects into sales.