Do you not often get confused between two products at a retail store? You ask for the sales assistant's help to make an informed buying decision. Similarly, users want knowledgeable agents to help them during online shopping. Live chat is the most lauded channel for real-time assistance. However, not everyone knows how to conquer this channel and often opts for chat support outsourcing to satisfy customers in a seamless way.
Having a live chat option is one thing but making the most out of it is the real deal. Outsourced agents understand the essence of retail businesses and live chat and devise effective strategies to make your brand grow. This blog highlights why your business needs chat support and how to make surefire plans to make it succeed.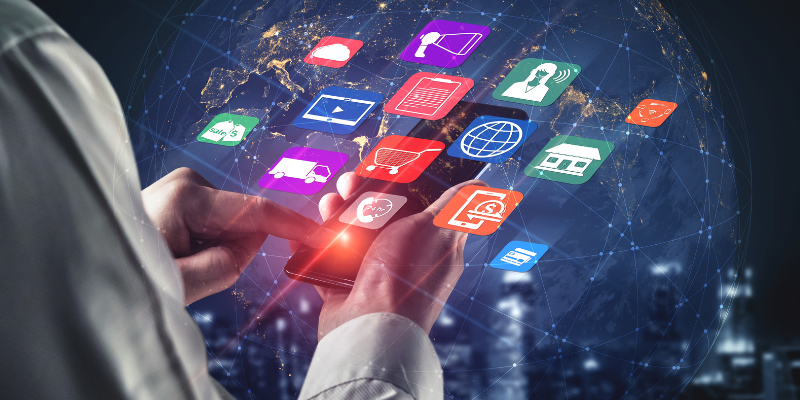 Develop Effective Strategies with Chat Support Outsourcing: 
Live chat is nothing without professional support agents. Retail stores can use chat services for more than communication. However, outsourced reps are already trained under what a business requires. Let's take a look at strategies your brand needs to improve overall sales.
Familiarize Agents with Your Products

Stay Present 24×7 for Your Consumers

Implement Advanced Chat Solutions

Provide a Humanistic Experience

Monitor Your Chat Performance
1. Familiarize Agents with Your Products: 
First of all, when you choose to outsource your support services, it is important to train your agents about your products or services. Not only your outsourced reps but also your in-house team must be well familiarized with the product, its features, and its functionalities. Your chat agents can then help consumers without any hiccups. Having a positive attitude takes your business a long way and is crucial to retaining customers.
2. Stay Present 24×7 for Your Consumers: 
Most of the global businesses are investing in 24×7 availability. Retail businesses must stay online round the clock to increase growth. However, small and medium businesses need to capitalize on this opportunity to stabilize their market position. But, SMEs are low on budget and can't afford additional agents. So, outsourcing chat support comes as a viable option for brands of low volume. Outsourced chat reps will keep your brand up and running while staying within your budget.
3. Implement Advanced Chat Solutions:
People do not always start the chat and leave the website without talking to the support team. That is why you should reach out to them without them asking. Today, businesses are equipped with advanced tools that send a message automatically. These tools learn consumer behavior and get in touch accordingly. For instance, if a user is found active on a web page for a while without performing any activity, you can text them asking if they need help. In addition, chat support outsourcing has agents who know when and how to approach a customer without ruining their experience. So, it is vital to not only implement but know when to use these chat solutions. 
4. Provide a Humanistic Experience: 
The customer is not interested in talking to a bot and prefers a live agent over everything. Not only bots but consumers also do not like reps who act mundane and like a robot. You need to provide them with a personal touch to show an actual human is handling them. You have to be warm and friendly and manage the customers humanely. So, outsource live chat support to find experts who are proficient in customer dealing and close the deal, keeping the atmosphere congenial.
5. Monitor Your Chat Performance: 
Thinking you are the best and can't improve can keep you in a stagnant position. So it is essential to evaluate a number of stats, such as:
The average web visitor's time on a web page

The first response time (FRT) rate of a chat rep

The sales conversion rate

The average issue resolution time an agent consumes

Customers' feedback on each interaction
These are a few examples of what you should track. Have a defined goal and develop strategies around it to improve your chat support service. Outsource chat support to have agents who know how to craft an appropriate plan that will reap nothing but positive results for your retail business.
5 Key Reasons You Need Chat Support Outsourcing: 
Do you know retail sales are forecasted to hit about $28.6 trillion in 2023? Who would not want to take advantage of this profitable industry? However, we bring ways your retail store can be a part of this opportunity through chat support.
Boost User Engagement: 

Prospects landing on your online store have a plethora of questions and require proper solutions for a seamless experience. Live chat assists people in real-time and increases the CSAT by a vast margin. More than 45% of consumers love retail brands that offer instant service and engage them in real-time with comprehensive solutions.

Increase Sales Conversions: 

Most conversions occur when there is zero lag between the support team and prospects. It shows that most users buy something the day they explore your online shop. Do not let your potential customer go through any issues, and provide assistance in the chat box to seal the deal promptly. 

Build Lasting Relationships: 

You can figure out the customer's personality on email or social media, but live chat allows you to do that. You can positively handle customers and provide them with a friendly and pleasant CX. It will leave a good impression on your customer base. Chat agents can nurture consumer relationships for better business outputs.

Reduce Bounce Rate: 

To maintain the consumer behavior flow, a retail store has to utilize live chat to minimize the website's bounce rate. To make it simpler, as long as your customers spend time chatting with you, the longer they will stay on your website. It will prompt them to do more activities, effectively easing the bounce rate.  

Instant Customer Feedback: 

Brands are unsure whether a customer will review their products or services in an email. The chances of leaving feedback reduces when the hassle is too much. That is why live chat takes instant feedback, which is convenient and easier for customers. Retail businesses should practice instant customer feedback to find all the gaps and improve their operations.
Leave Chat Support Outsourcing to OLC: 
Managing your support team is of great importance and creates a bridge between expectations and realities. Unfortunately, businesses are unaware of the true potential of live chat services. However, there are experts in the market who know how to empower your business with its true power. Outsource Live Chats (OLC) is one of them and pushes your retail business to greater lengths with the best-in-class chat support solutions.
Firstly, we always assess your business requirements and personalize a support plan that fulfills your needs accurately. Our chat reps will handle your customers round the clock. In addition, if you wish to have an agent in some other language or with bilingual proficiencies, we take care of that as well. We do not merely talk but prove it with our free trial. You can sign up for it and discover how our support services help your brand. So, what more does a retail store want? Get in touch with our experts and inquire more or request your plan for smooth operations and easy success.