Do you understand the volume of live chat services? Do you know the impact it had on customers recently? Does your company have enough resources to provide efficient customer support? Live chat outsourcing keeps your budget in check while providing all the benefits you need for a strong customer connection.
Businesses are still unaware of BPO companies and do not know how to hire the right one. There is nothing to worry about as we bring this comprehensive guide to help you get the finest team on board.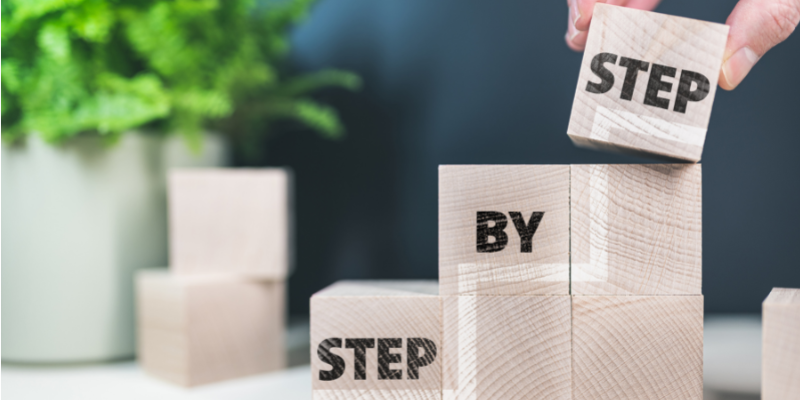 Steps for Hiring the Right Live Chat Customer Support: 
Every business needs to keep a few key steps in mind for employing the right agents. Your customer relations will be as strong as your team's expertise. So, consider the following steps for a pleasant outsourcing experience:
How to Conduct the Hiring Procedure 

How to Search for a Credible Outsourcer

Ways to Interview Customer Support Agents

Methods for Onboarding Chat Reps

Techniques for Working with Remote Teams

How to Manage Outsourced Workers
1. How to Conduct the Hiring Procedure: 
There is little to no difference between hiring an in-house and outsourced employee. Every candidate-hunting starts with a job description. The people you hire will be as specific as your description. In order to ensure a quality recruiting pipeline, consider the following elements:
Business Purpose: 

Define the purpose of your company. It includes your actions, aims, business style, product information, customer type, and why people prefer you.

Skills Requirement: 

Mention the tools and software your brand use. Specify the expertise or skills you are looking for to support your chat operations.

Timings and Languages: 

State the working hours, so a candidate knows exactly for how long you want them. Additionally, your brand can get customers from anywhere in the world, so check if your chat agents know more than one language.
This first step lays the foundation for finding an ideal applicant. For instance, if you deal in live chat for ecommerce, write the description well to see all your purposes met without taking exhausting measures.
2. How to Search for a Credible Outsourcer: 
The market is stuffed with outsourcing companies. Every agency has its benefits and drawbacks. However, you need to make sure your service provider focuses on creating solutions for businesses of all sizes. In addition, a company that offers a complete and professional team is the worthiest.
Online reviews about a company remove the hassle of determining an outsourcing partner's status. Read about what their clients have to say about them, interact with their previous customers, and analyze their tools and the talent pool for making an informed decision.
3. Ways to Interview Customer Support Agents: 
Hiring a freelancing agent is no different than employing in-house personnel. Therefore, there is nothing new you should know except interviewing your service provider. Third-party outsourcers will provide you with a list of prospects. You can find the agent you require and interview them. Nothing to worry about even if you do not like them as you can always request a replacement.
Outsource live chat support by prescreening your applicants. Whether in-person or online, you need to conduct a proper interview. Following are a few questions you can ask the interviewee:
Inquire about their customer support experience.

Test them with a situation (mainly how to handle an irate customer).

Ask about how they turned an unhappy customer into a happy one.

Ask about the tools they have used in customer support services.

Examine their 

contingency plan

 in case of an emergency, like an internet or power outage.
You should really put them to the test with any of your previous tickets to attain satisfaction. Also include anything you have in your mind and improvise in order to select the right candidate.
4. Methods for Onboarding Chat Reps: 
An outsourced workforce is what will represent your brand, so you do not want just anyone on your team. Instead, accept them as an extension of your organization. Some of the ways you can perform are as follows:
Board Overview – Train the external agents in line with your business style, mission, vision, etc. They should know the product they are selling inside out as well as the target audience.
Clear Expectations – Inform them about the queries and concerns and how to escalate the issues. You should define average customer time and other important information.
Friendly Guide – New staff members should have a friendly person who would resolve any confusion they might have. Teach them about your brand and consumers to ensure flawless dealing. These guides should also review their performance for quality.
Gradual Progress – Do not immediately hand over everything to your live chat outsourcing reps. Start with something simple and lead to intricate tasks like concurrent chats.
Every business has its own onboarding programs, so you can combine yours with these ones to have an extensive system.
5. Techniques for Working with Remote Teams: 
After the COVID-19 pandemic, everyone basically shifted to remote work culture. So, we all know the basics, and including an outsourced agent is no longer a difficult process. We have a plan for you, even if you are unaware of it.
Firstly, staying connected with your external team is imperative for your business. However, you do not need to complicate it and can use some interaction software like Slack, Teams, or Skype. You can check their status and chat instantly for anything.
Next, please do not make them feel like an outsider but like a part of the home team. You might think that it is easier to handle an outsourced unit as they are not physically present and you can overlook their activities. However, this is not the case, as it will affect your bottom line. Have scrums or some informal meeting at the start of the day to stay synced with your employees.
Set up your expectations clearly and drive them in the right direction to see better results for your brands.
6. How to Manage Outsourced Workers: 
Companies need to keep the remote team in the loop and engaged to keep them informed with updates. Managers need to give them feedback, which is crucial for improvement. In addition, team leads should check in with the live chat outsourcing teams regularly for any confusion or updates.
Brand managers must review their chat transcripts to see how an agent is interacting with customers. Checking and rating employees' performance takes them and your business a long way. Further, brushing up on your communication with remote teams will take care of all the setbacks. Share information with them in real-time, track their productivity, provide tools, and know them to have sustainable operations. As said time and again, outsourced agents are also a part of your team.
Smoothen Your Chat Operations with OLC Experts:
You know every single thing you need to manage your remote workers, but what if you get everything already sorted? Choosing the right partner is very important as you entrust them with your support tasks. There must be no sort of compromise when it comes to your brand's reputation.
Therefore, going with Outsource Live Chats (OLC) is the best thing you can do. We do not claim to be great, but our services speak for our brilliance. For instance, what if someone from another corner of the world whose native language is not English reaches out to you? Our agents are proficient in multiple languages and can provide exactly what you want. Moreover, there is no fixed time for a customer to contact you, so our live chat outsourcing services are active 24/7. Are you worried it is not for you?
We encourage you to try our trial version without spending a single penny. You can then personalize it according to your needs to have an affordable chat support plan at your end. If you have more wishes, you can reach our specialists right away and see how OLC is more than an outsourcing company. We are your go-to solution for ultimate success.